---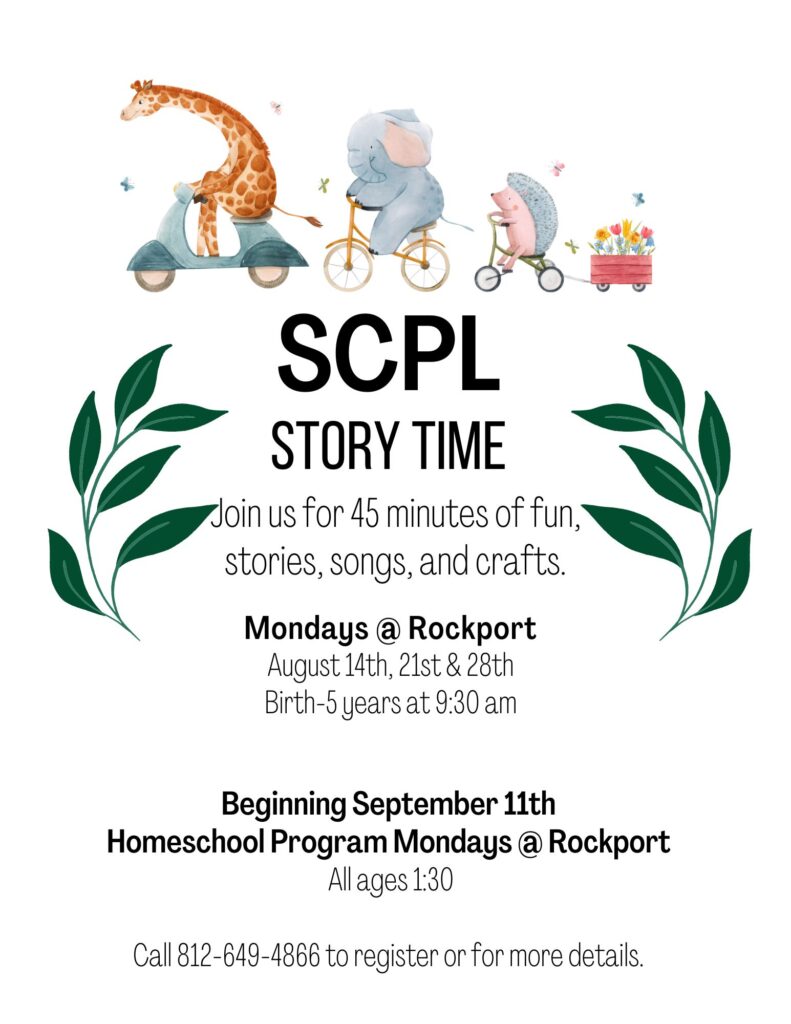 1000 Books Before Kindergarten
The concept is simple, the rewards are priceless. Read a book (any book) to your newborn, infant, and/or toddler. The goal is to have read 1,000 books (yes, you can repeat books) before your child starts kindergarten. Does it sound hard? Not really if you think about it. If you read just 1 book a night, you will have read about 365 books in a year. That is 730 books in two years and 1,095 books in three years. If you consider that most children start kindergarten at around 5 years of age, you have more time than you think (so get started).
The key is perseverance. Make it exciting. When your child reaches every milestone of 100 books, he/she will receive a small reward!
How to Participate
Register your child at any SCPL location to receive your 1,000 Books Before Kindergarten starting information and the journal pages to list your first 100 books!
Bring the completed journal pages to any SCPL location.
For each 100 books you read to your child and record, your child will receive a small prize!
Pick up your journal pages to list the next 100 books!
When you and your child complete the 1,000 book challenge your child will receive a free book and be featured in our monthly newsletter.
Keep a record of what you are reading on the journal pages we supply, in a spiral notebook, a journal, or by whatever method you want. The journal itself will make a great keepsake item for your child. If you are able, make sure to keep a record of "any" book that is being read to your child. This includes teachers and siblings.
This program has no end date except your child's going to school, so don't feel rushed – just enjoy your reading time together! Take every chance you have to read with your children, tell and talk about stories, say nursery rhymes, sing songs, and attend library programs. By reading just three stories a day, you and your child will have read over 1,000 books in one year. You will also have shared many special moments together along the way!
Previously recorded storytimes.